Main content starts here, tab to start navigating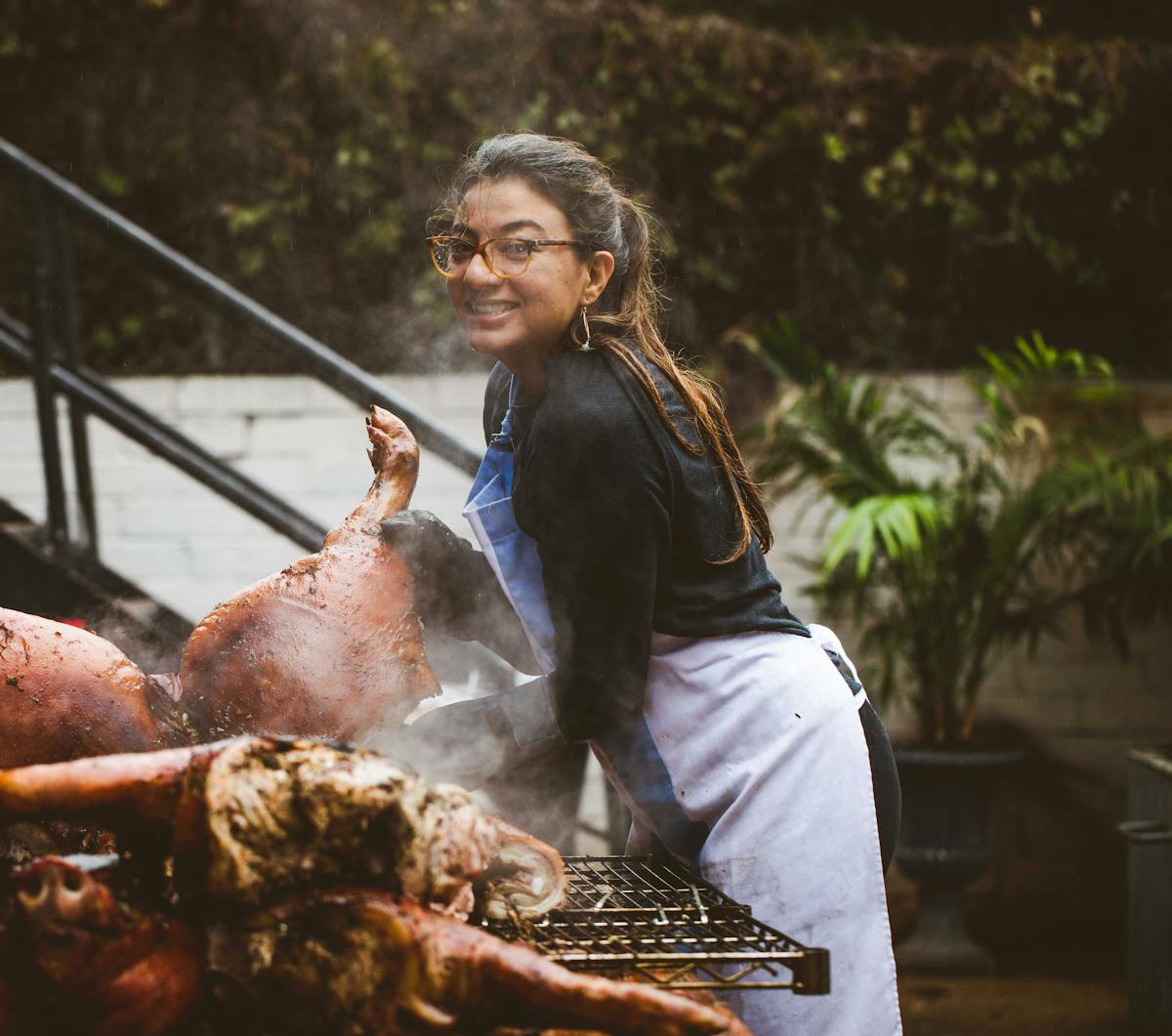 Paola Guerrero-Smith
Master & Grill
Paola is co-owner & Master of Grill at Buenos Aires Café in East Austin. She officially joined her mother, Chef Reina Morris, in 2009 to help open their second location on East 6th Street.
Paola graduated from the University of Texas School of Architecture in 2006 and played a significant role in the design aspect of the 6th Street location of Buenos Aires Café. She also obtained certifications from the City of Austin's Small Business Development Program and continues her wine, food, and hospitality education.
In May 2018, Paola earned her title of Master of Grill from the Instituto Argentino de Parrilleros in Buenos Aires, Argentina. Furthermore, Paola and her husband, Ryan Smith, founded Milonga Room in 2016, located in the basement of their East 6th location. The mission of Milonga Room is to promote the Argentine cocktail, which has been well-received and continues to thrive as one of Austin's best bars. They offer Texas's most extensive selection of Amaros from around the world.